(2021 Diary is now closed) Positive mind, positive life!
Vicki Simpson-Price
At VSP counselling and development it's all about self investment.  Using a variety of different techniques, I can assist you to navigate through your concerns safely and positively.
I work with individuals, groups, educational establishments and professional sportsmen and women.  Furthermore, I am available on a consultancy basis to promote good mental health practice throughout the whole of Scotland.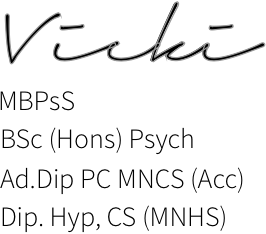 Find me

Spalding House (Above Dand & Carnegie Accountants)
90-92 Queen Street, Broughty Ferry
Dundee, DD4 1AJ

Recent Facebook Posts

No recent Facebook posts to show